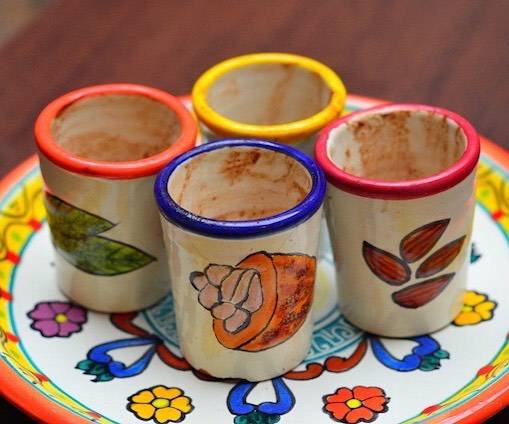 We handcraft pure cacao used in ceremonies around the world.
In a one of a kind chocolate making temple hosted by Firefly Chocolate in California, we blend expertise from the American craft chocolate movement and wisdom from ancient cacao traditions, to craft unsweetened ceremonial drinking chocolate for you. We are just as happy using modern techniques such as running our conche, as we are hand peeling raw cacao beans and stone grinding cacao paste on an antique metate.
Jonas Ketterle crafts unsweetened ceremonial grade cacao that is used in cacao ceremonies around the world. He teaches about sacred cacao both in community and corporate settings. Jonas is unique as a cacao ceremony facilitator, because he directly sources organic cacao beans from the farmer and creates his own chocolate paste from the beans. After first encountering sipping chocolate in Oaxaca Mexico in 2012, Jonas founded the bean to bar dark chocolate company, Firefly Chocolate, in 2014, with the mission of inspiring awe and wonder through cacao. Notably, he uses only coconut sugar in his chocolate bars, and produces 85% dark chocolate in a variety of flavors. He is also pioneering a bio-regional wild harvested chocolate bar, celebrating a little known food used by the native peoples of the SF Bay Area.

Jonas brings a diverse set of skills to the art of chocolate making and working with plant medicine. Previously, in his roles as Imagineer at Greenlight Planet and engineering lead at Fenix International, he worked on providing affordable solar energy to rural customers. He is a Mechanical Engineering graduate from Stanford University, and an immigrant from Germany, receiving the prestigious Paul and Daisy Soros Fellowship for his graduate studies. He also studied permaculture and nature awareness at the Regenerative Design Institute, and has lived in eco-villages and cooperative houses for the majority of the last ten years. Now he can frequently be found at farmer's markets, on the dance floor, adventuring to gather spring water, and sharing gratitude and intention over a frothy morning cacao drink. He hopes to meet you one day and share in the awe and wonder of being alive!
Read A Love Letter to Cacao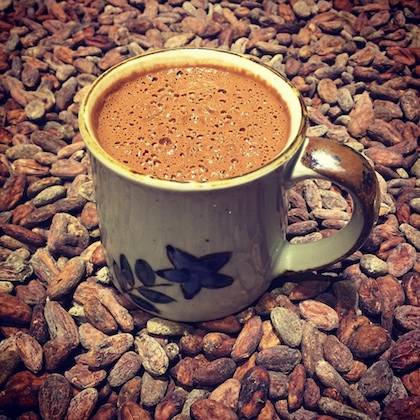 Dear Cacao,
When I close my eyes and take a sip of a spicy and frothy cacao potion, my whole being responds with a yes as you tickle my cells and leave me susceptible to the unexpected. On some days, you nourish my body with your tasty alchemy, helping me discover health and self appreciation amidst playfulness and laughter. On some days, you fill me with energy, helping me go into the day with the courage, creativity, and heart to offer my gifts. On some days, you bring my attention to my sacred grief, helping me release tears and direct love to where it is needed, making space for new life. And always, you beckon me to commune with you deeper, delighting in the magic of a reality far more beautiful than I knew before. For all this, I honor you.

As you keep filling me with a love for life, you are helping me to revel and wonder in the interconnectedness of it all, and find my duty as a guardian for the sacred expression of all life, everywhere. I see the same awareness rippling through my community too as they work with your medicine, for you keep answering our prayers and healing our hurts with ever more love for life. That gives me the most hope I've felt in years, because when together we begin honoring and embodying the life force within ourselves, we will also experience the reflection of life thriving all around us. So I am grateful that in this time of great change, you leave me with shiny eyes, streaks of brown on my lips, and a voice singing in praise of cacao, already looking forward to that next cup.
Love, Jonas
(founder of Firefly Chocolate)