Cacao Nibs
Once you taste the rich nutty flavor of these cacao nibs you'll never go back to what you can buy at the store. Most nibs available in stores usually use bitter and flavorless commodity raw cacao - our nibs have amazing sourcing (read next paragraph) and are lightly toasted and shelled in micro batches for optimum freshness. Cacao nibs can be added to smoothies, trail mixes, or just eaten straight. They give an energy boost and are an excellent source of magnesium, manganese, iron, and copper.
These transparent trade superfood cacao nibs are grown by the 300+ farmers of the Maya Mountain Cacao Cooperative. The organic heirloom cacao is shade grown in permaculture micro-plots with diverse ecology, tended by Mopan and Q'eqchi' Maya indigenous communities. 
ORGANIC - VEGAN - PALEO - KETO APPROVED - SUGAR FREE - GMO FREE - SOY FREE - GLUTEN FREE
Ingredients: Organic Cacao Nibs.
Disclaimer ... it is very hard to make any form of drinking chocolate from these without professional equipment because they will not melt with heat. If you are interested in drinking chocolate, best to buy our ceremonial cacao. Or if you'd like to use traditional methods, there is a hand tool used in Central America called a metate, if you are lucky you can find one on eBay :-)
Regular price

$12.00

Sale price

$12.00

Unit price

per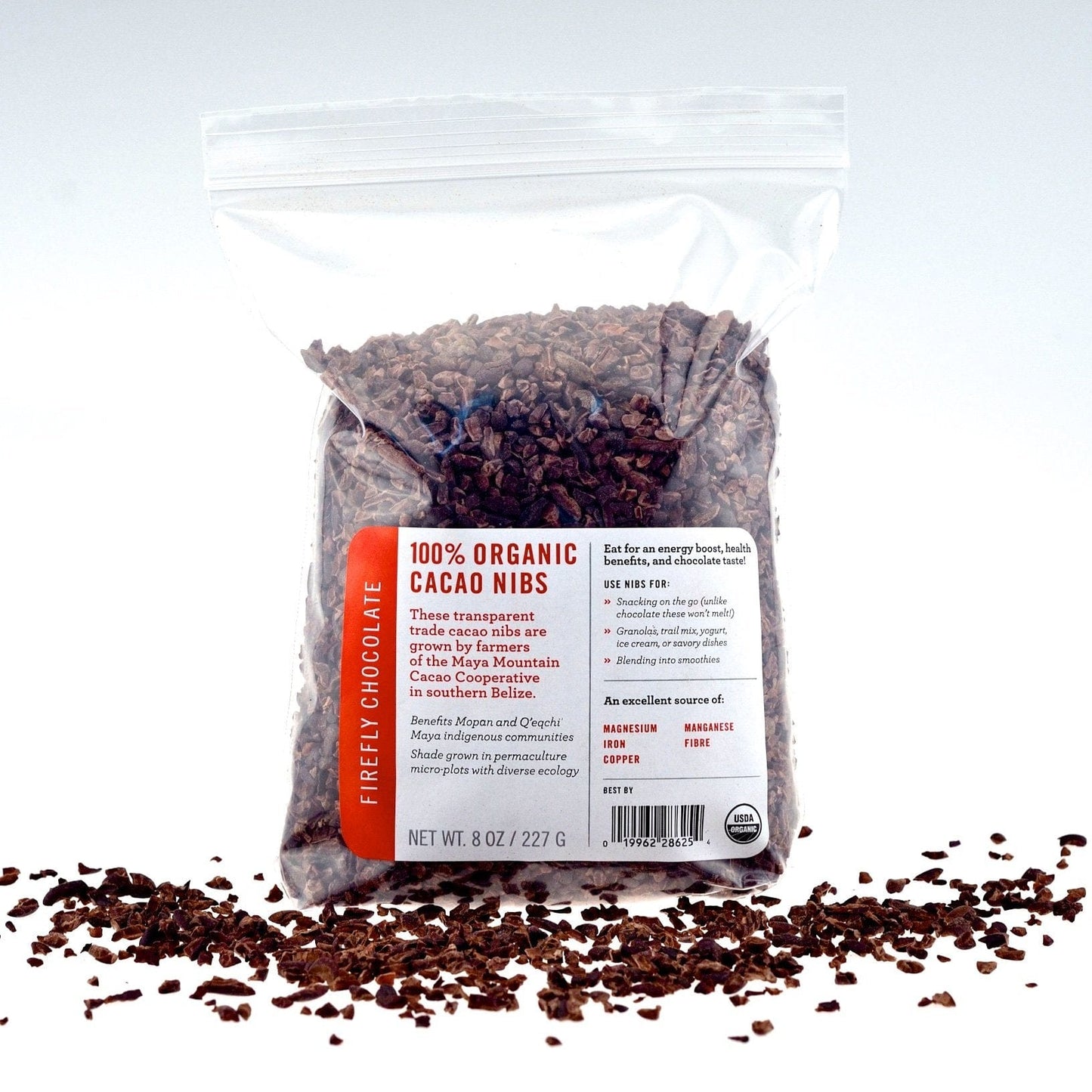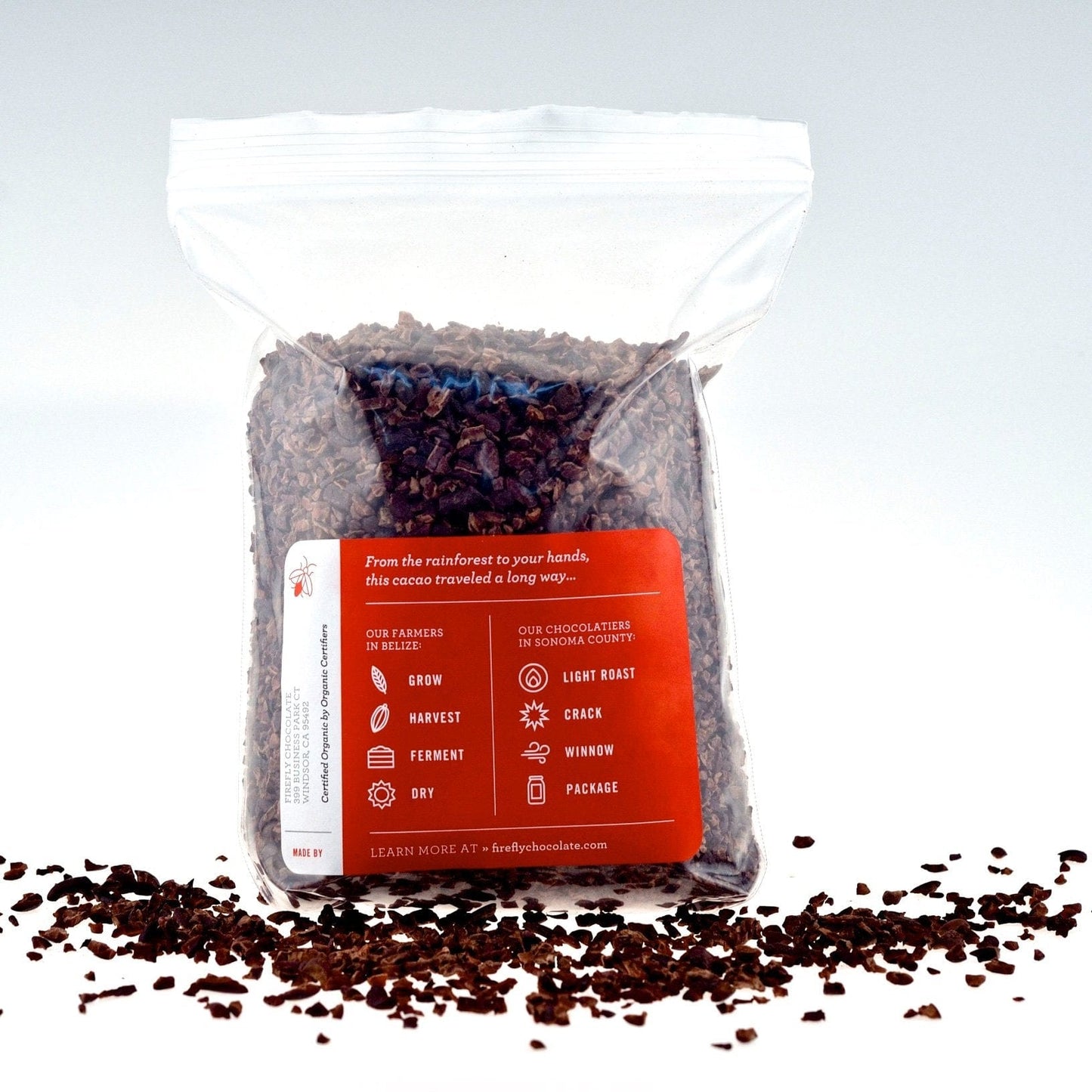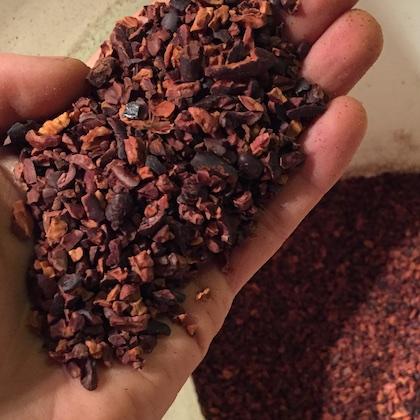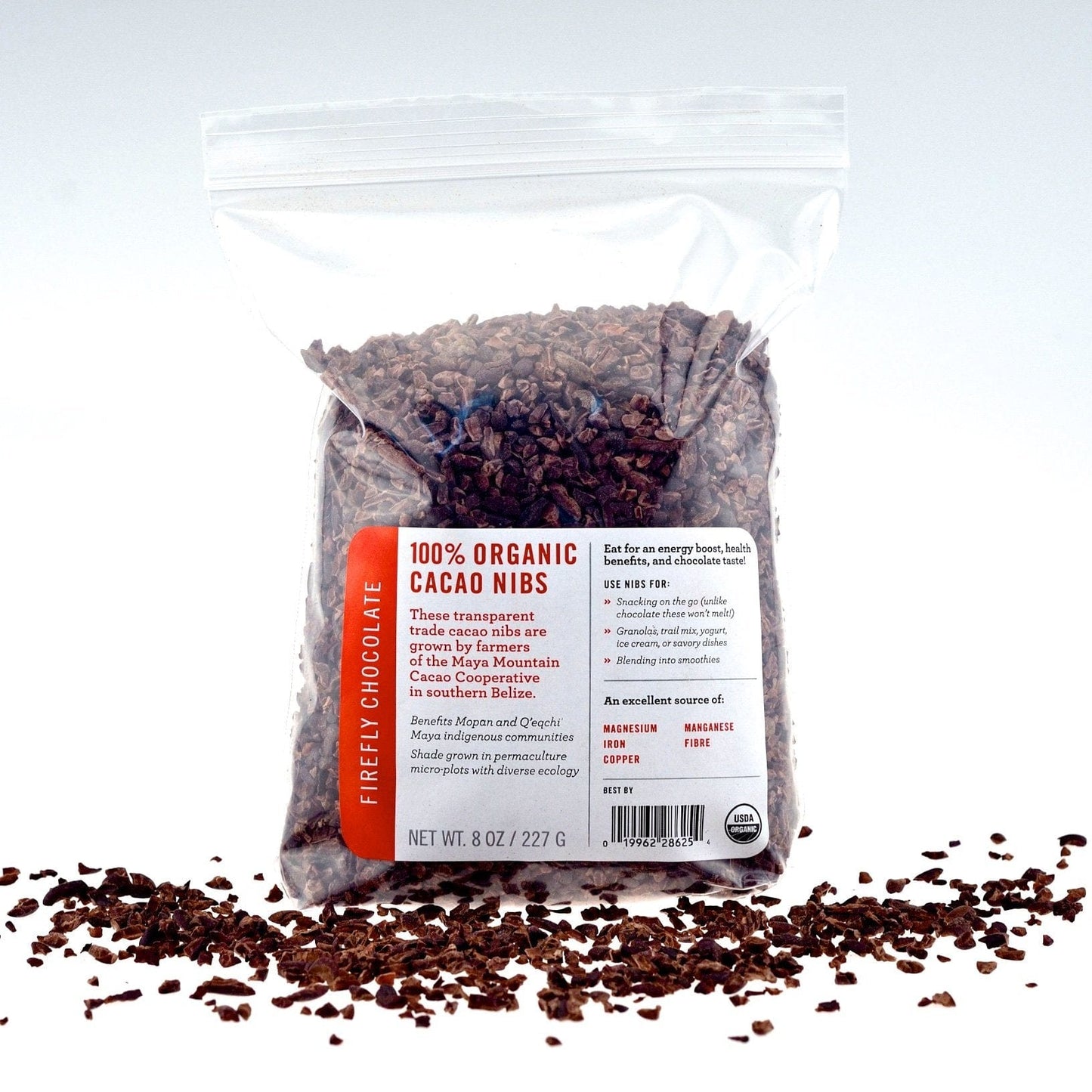 Better than the top brands at Sprouts

I'm a Sprouts shopper (sort of like a Whole Foods) and usually get Navitas cacao nibs. Firefly's are much more flavorful and slightly softer, which is great for me because I like to put them over skyr.

Really feel the difference

A friend recommended I try Firefly chocolate because he said ceremonial cacao really makes a difference. I was skeptical at first, but I really like the personal blessing offered and I do feel more positive and motivated throughout my day. One minor critique I have is that there are sometimes fairly hard shell-like pieces that I'm concerned about. So I am careful to eat them slowly..Maybe some further sifting would reduce these hard bits? Anyways, thank you for this love-filled and powerful cacao :)

Wonderful

Wonderful, simple, no bitterness, and enjoyable to consume as is. I prefer larger nib sizes personally.

Ohhhh so delish

Just perfect for all my choco snacking needs. a little dab'ldoya. And lovely in my blueberry Muffins!

Love These!

I use these in smoothies, yogurt mixes for breakfast, or just by the pinch for a pick-me-up snack. This is the good stuff, for sure!

Yum!

I'm really enjoying my Firefly Cacao Nibs. Their crunchy, nutty, chocolate intensity is a delicious addition to nut butter treats, chia pudding, smoothies and just snacking on from the jar. ❤️

I thought I knew what chocolate nibs tasted like ...

... until I tasted Jonas's gently roasted, thoughtfully selected, and genuinely loved Cacao beans straight out of the oven. The best ones I could find at places like Whole Foods always taste super bitter. These are mild and nutty while flavors of chocolate, flowers, and mystery run through your imagination. Put into your smoothies, top your yogurt, or just eat them straight out of the jar for a super super food snack. Loaded with minerals, healthy fats, neurotransmitters, and calming heart opening goodness!
Reviews Loaded
Reviews Added
Pure 100% Ceremonial Cacao
Enhanced 100% Ceremonial Cacao